Gender Diversity
MV Credit prides itself on being a diverse investment manager
November, 2018
MV Credit prides itself on being a diverse investment manager. We are committed to ensuring we have an inclusive workforce with 48% of the firm made up of female employees, compared with an industry average of 19%.
At the Senior level, 36% of employees are women, and at the Managing Partner level, we have 20% female representation. This compares favourably to the industry average of 11% of women at private debt firms at Senior levels and just 5% at the Managing Partner level.
The Team also comprises 11 different nationalities and a variety of backgrounds. MV Credit strongly believes diversity is key to successful investing, as the fostering of different viewpoints enhances company culture and enables a more creative approach. We believe this broader mode of thinking creates greater opportunities which ultimately better serves our investors.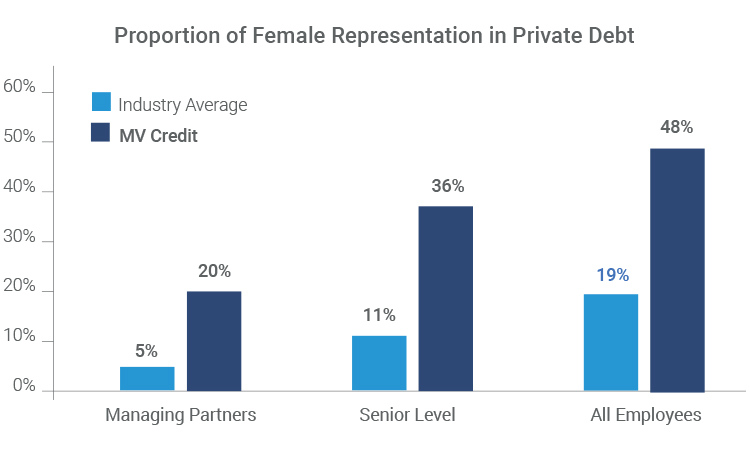 Source: MV Credit data as at October 2018. Prequin data as at October 2017.
Download as PDF